Posted by Gina O'Brien on 15th Nov 2010
Welcome!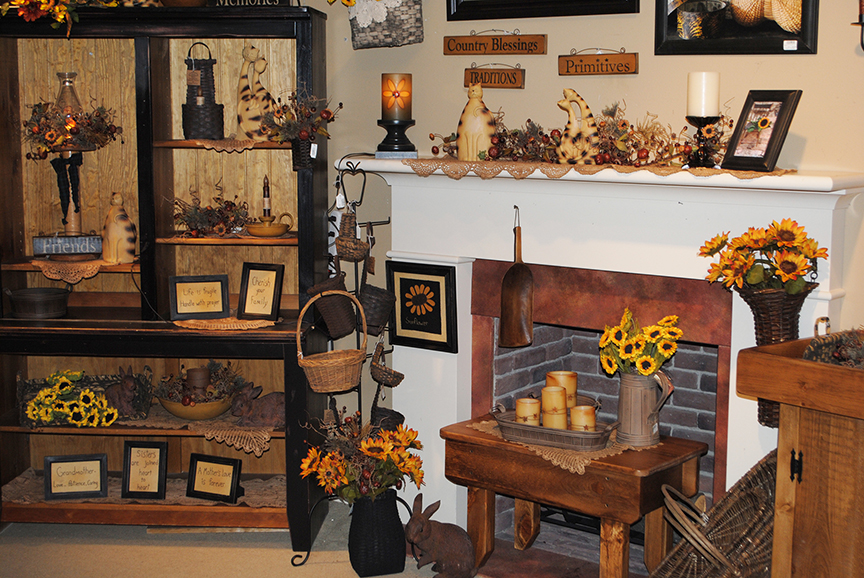 We are glad you came to spend some time with us. Since this is our first post, introductions are in order!
My name is Gina O'Brien and I am one of the owners of Country Village Shoppe. My mother, Sandy, and I started the brick-and-mortar business in 2006 in Appleton, WI. We both always loved shopping, for home decor particularly, so we turned that love into a business and have been having fun ever since! Our online store, in its current form, has been in business since 2009.
We have been fortunate to have a really loyal and great group of ladies working here at Country Village. We are all like family. Some of the employees you might talk to if you call us include Judy and Lindsey. Judy has been with us since we opened in 2006; though Lindsey has only been with us for a year or so, she has fit right in with our close knit group! Another voice you may talk to once in a while belongs to Sheila. She is our design manager and takes care of designing and displaying all the products in the store. She has an unbelievable eye for home decor and always knows just the right thing to add to complete a look!
Our physical store here in Appleton used to be an Ethan Allen store, so we have lots of different rooms and areas to explore. Check out our video of the store to get an idea of all the different kinds of things we offer!
To honor this new post and the start of our new blog, I would like to offer all customers $10.00 off any order of $100.00 or more. Simply enter code Nov10 at the checkout. And don't forget, shipping is just $6.95 for anything you order, so take advantage and do a little early Christmas shopping!
Thanks again for stopping and we hope you will check back often!
Gina
November 16, 2010