Posted by Gina O'Brian on 7th Aug 2015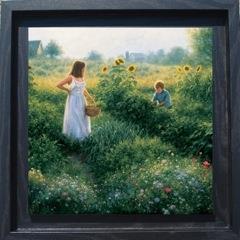 Ahhh ... summer! These are the first tell-tale signs of summer for me: the smell of my newly mown lawn, hummingbirds' dare-devil antics at the feeder, bees bumbling in the garden. Just the thought of a warm, languid afternoon dozing in the sun on my patio brings a smile to my face and anticipation to my heart!
I'm sure it is not a surprise to my fellow "lovers of all things country," that the excitement of spending time outside tops the list of summer activities for most of us. Whether we are ambling down a country road, tending our veggie garden or simply enjoying some posies on our kitchen counter; we all enjoy the flora and fauna of the natural world.
Enjoying the outdoors can be as simple as lunch on the picnic table.The porch or patio can become a comfortable summer living area with the addition of a few soft pillows, coordinating table linens and perhaps a throw for those cooler evenings. Don't forget the lighting! Our "Stable Lantern" or "Black Barn Lantern" will set a mood and add vintage ambiance without needing to be plugged into the wall. We love the "Elise" or "Gettysburg" collections for outdoors, and in. They have lots of coordinating pieces are machine washable (except rugs) and have a great country feel.
We, at the Country Village Shoppe, also love to "bring the outside in" with the many nature inspired pieces in our collection. We love to freshen things up in our country decor to welcome the new season to our living space, whether cabin, farmhouse or urban country home.
Try redesigning the mantle, or entry way, by tucking a bit of the outdoors under one of our new Glass Bell Cloches and leaning a winsome picture, such as our 16 x16 framed canvas "Summer Glory" by Robert Duncan, behind it. Add a few pretty stones, or vase of flowers, and your family and friends will feel that refreshing, summer welcome we all want in our country home.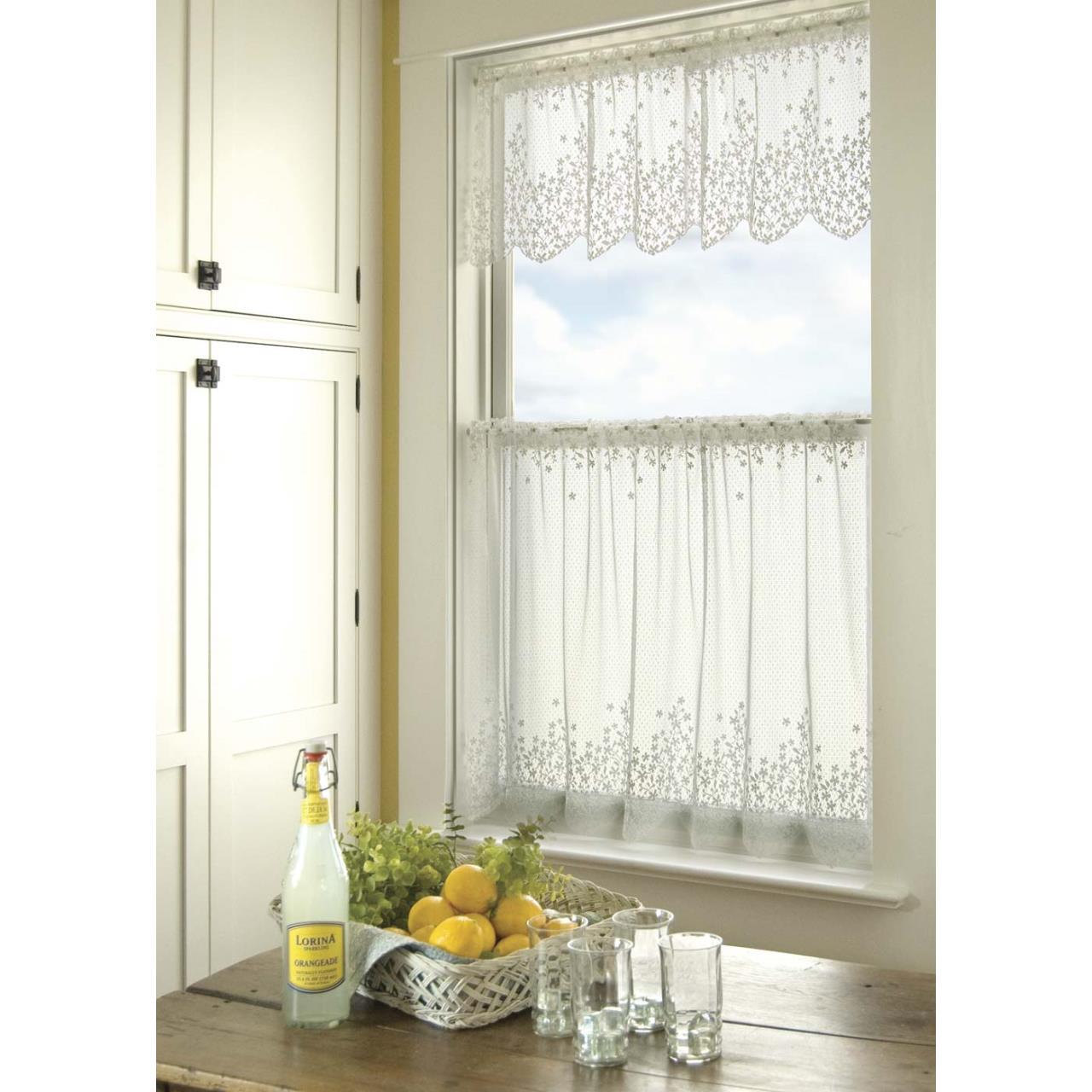 Bring the sunshine into your kitchen through breezy country curtains with our light and airy "Blossom" lace tier and valance. Sweet and simple, these window "un-coverings" allow the breeze to flutter lightly through a froth of tiny florets while giving a sheer bit of privacy. Add some crisp new linens, in our "Botanical Garden", "Wildflower" or "Poppy" print, with charming, nature inspired napkin rings such as, "Nature Walk". A cute set of "Vintage Floral" or "Herb" tins adds the finishing touch to your "country alfresco" dining experience!
We can stay true to our country roots and yet enjoy a lighter, more nature-inspired atmosphere in our bedrooms using the soft, island feel of "Trade Winds" or our fun floral and plaid fusion, "Berkley" bedding collections. Both have coordinating pillows, shams and even, throws. Light an 1803 "River Birch" candle, open your favorite novel and retreat to a quiet, woodland sanctuary.
Whether, spending an evening on the porch with friends or enjoying the soft touch of nature in your living room, the Country Village Shoppe can help you bring the joy of country design into the center of your life, your country home.