Posted by Gina O'Brien on 18th Jun 2014
Ahh, the smell of freshly mown grass, the tic - tic - tic of early morning sprinklers, and the sounds of children laughing floating in through open windows; the joys of summer have arrived! Here in Wisconsin the season is short, so we embrace it with enthusiasm. And what shouts summer more than a traditional 4th of July?This is absolutely the best time of year to make a bold, patriotic statement with country home decor. At the Country Village Shoppe we have an amazing selection of Americana, Vintage, Farmhouse and Primitive decor, just right for celebrating Independence Day (and the whole summer season) in style.
Because I love to spend time on my porch and patio in the warm weather, I use lots of fun ideas to bring the spirit of '76 to my outdoor living space. Here are a few suggestions for you:
Picture your front porch or entry way festooned with our Patriot's Point bunting valence. These are easy to hang using eye-hooks and bungee cords The bungees keep the bunting hanging taut and are simple to put up,take down, and store. The Patriot's Point Swag/Runner can also be used as bunting, a swag or even a table runner. I plan to toss some pillows in one of our Americana patterns (such as Burlap Star, Victory Eagle, Victory Flag, Lewiston Chindi or Nine Patch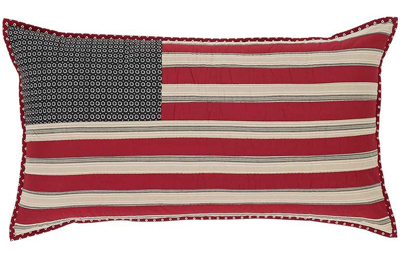 Star)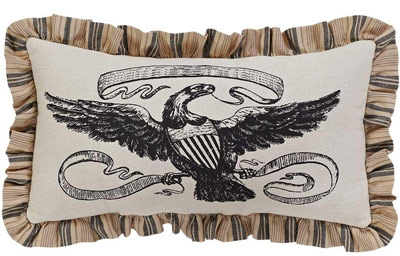 on my porch rockers along with a couple of fun, patriotic throws for added comfort. I place 2 or 3 of our vintage lanterns with no mess, no fuss battery operated candles on the steps for that homey touch in the evenings.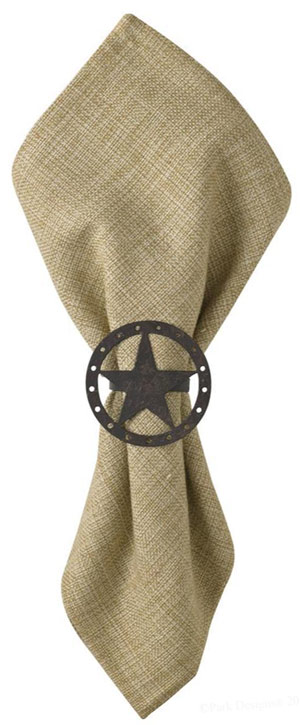 Of course, summer is the time for barbecues and al fresco entertaining. Even a simple country meal can be a celebration with a charming country chic setting. I suggest you brighten your table with our Multi-Star Table Toppers in navy or red. For a western, add some of our soft Burlap Napkins accented with our Western Star napkin rings. Burlap is one of the hottest looks this year. Our vintage-look burlap accessories bring to mind the " old country store" but are comfy soft cotton and drape beautifully. Light the scene with a delicious Hot Apple Pie Country Jar Candle and enjoy!
Inside or out, you can have fun with these eye-catching ways to bring color and Americana style to your home. Shop Country Village for a great selection of summertime country decor. Don't forget our amazing $7.95 flat rate shipping - order all you want for one low price!